Family holidays of the highest standard in Germany's highest mountain village in the Allgäu region. Whether it's action or relaxation you're looking for – the sky's the limit in Oberjoch!
If the children are happy, the parents are too. This is something we hear again and again, but that is not enough for us! Thanks to our daily 13-hour childcare and baby care service, you can finally enjoy some time together as a couple. Just switch off from everyday life knowing that your child is in safe hands – that is pure indulgence and it's exactly what you can expect from us. We achieve a fine balance between nappies and luxury. Your holiday at our Kinderhotel will be a holiday for the whole Family.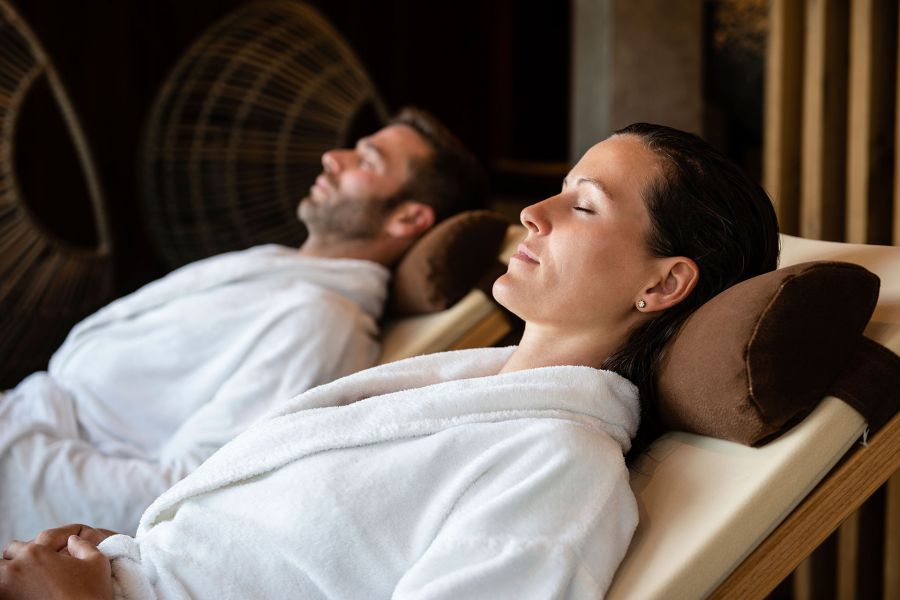 Wellness programme
Our spa team is on hand to advise and pamper you with a wealth of treatments ranging from the classic to the exotic, and pure relaxation. Enjoy some restful time and switch off from it all. Our 11 treatment rooms allow you to leave everyday life behind and immerse yourself in your own world of wellness.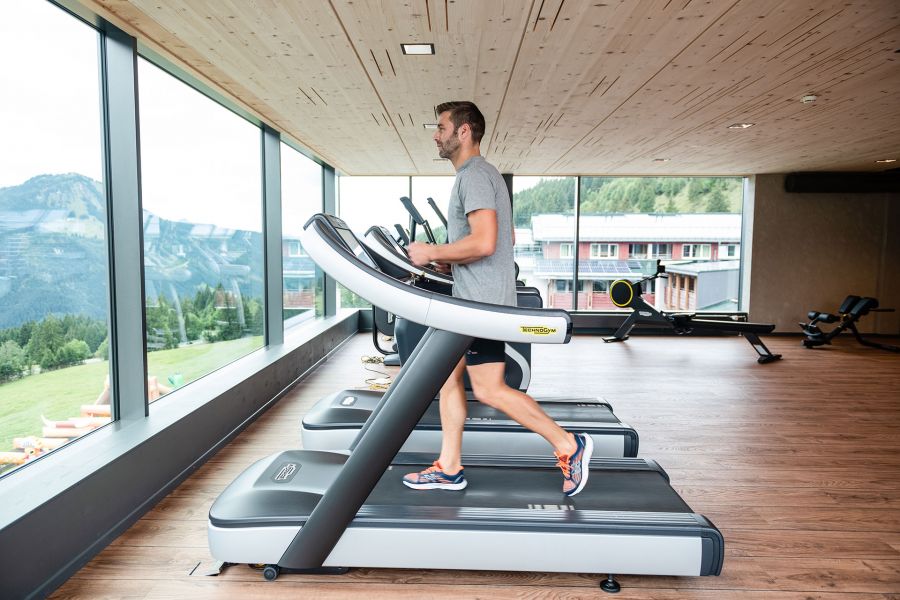 Sport at your family-friendly hotel
Are exercise and fitness important to you? Do you find you just don't have time for them at home? Here, you are invited to join our fitness programme with qualified fitness instructors. Whether you choose to exercise indoors or outdoors, you can learn all about the latest fitness trends such as TRX, Flexibar, etc., or you can enjoy our summer hiking tours in small groups with like-minded people. During the winter months, visitors can snowshoe into our winter wonderland. And in the superbly-equipped, light-filled fitness room with impressive views, you can cycle and run the length of the Allgäu mountain peaks. We are your Kinderhotel, in winter and summer alike.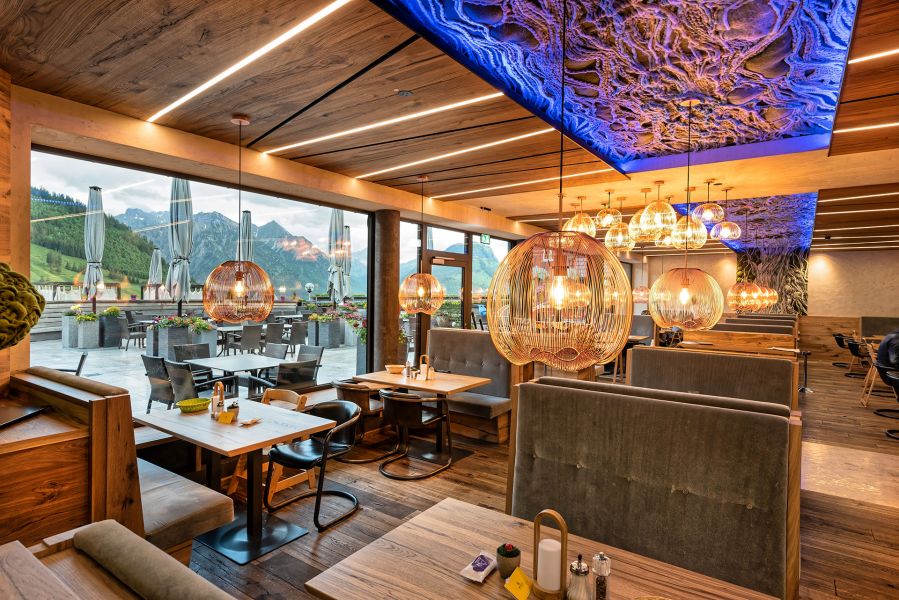 Our All Inclusive service serves up delicious food every day at the Allgäu Kinderhotel
Head chef Michael Kögler and his team is dedicated to ensure freshness, quality and, where possible, regionality, and will spoil you with their culinary creations. Our wine experts recommend wines to accompany our themed buffets and always have suitable wines at the ready.
Our activity programme for adult*s runs from Monday to Friday, and is sporty and simple. Beginners and professionals alike can experience the diversity of a well-developed programme of indoor and outdoor sports in small groups. From *A for 'aqua sport' to Z for 'Zumba', here at the Oberjoch Familux Resort adults can take part in a varied programme featuring all the latest trends such as TRX, fascia training and Smovey. There are also plenty of proven training methods on offer for legs, bums, and tums, together with yoga and relaxation exercises.
Our light-flooded fitness room with the latest fitness equipment and mountain views, and our large sports hall motivate guests to work out regularly.
Guided walks all year round, romantic torch runs, morning jogs and Nordic walking all feature in our popular outdoor experience programme, all outside in the fresh mountain air. Our Kinderhotel will introduce you to our beautiful landscapes in Bavaria.
Our wine experts will whisk you away to our wine bar for weekly wine-tasting sessions that takes you on a journey through wine-growing regions.
Our pool and sauna facilities including a relaxation room with impressive views. and Aa rnge of spa treatments invite adults to switch off from everyday life, while children play and run around with our coaches in the kids clubs.
Our romantic themed sauna evenings with relaxing and revitalizing infusions, and campfire in the outdoor area are just the thing, once the kids have all gone to bed.
Wellness and Kinderhotels are a perfect match; your specialist in holidays with children.