Cuisine at the Oberjoch Familux Resort
At the Oberjoch Familux Resort, our culinary highlights will amaze you all day long. Our All-Inclusive service provides delicious buffets catering for guests of all ages. You'll certainly be hungry after all that fresh mountain air!
Our breakfast buffet is served with daily changing delicacies, e.g. traditional Bavarian sausages and Leberkäse, while our chefs are on hand to prepare fresh eggs and other dishes. Our delicious lunch buffet is best served in summer on the sun terrace, where barbecues are often held and children run around on the neighbouring playground. A hearty Skier's Stew is served during winter months. Our snack buffet with cake and ice cream keeps the hunger at bay in between meals. Our ice cream machine and colourful toppings are popular with young and old alike.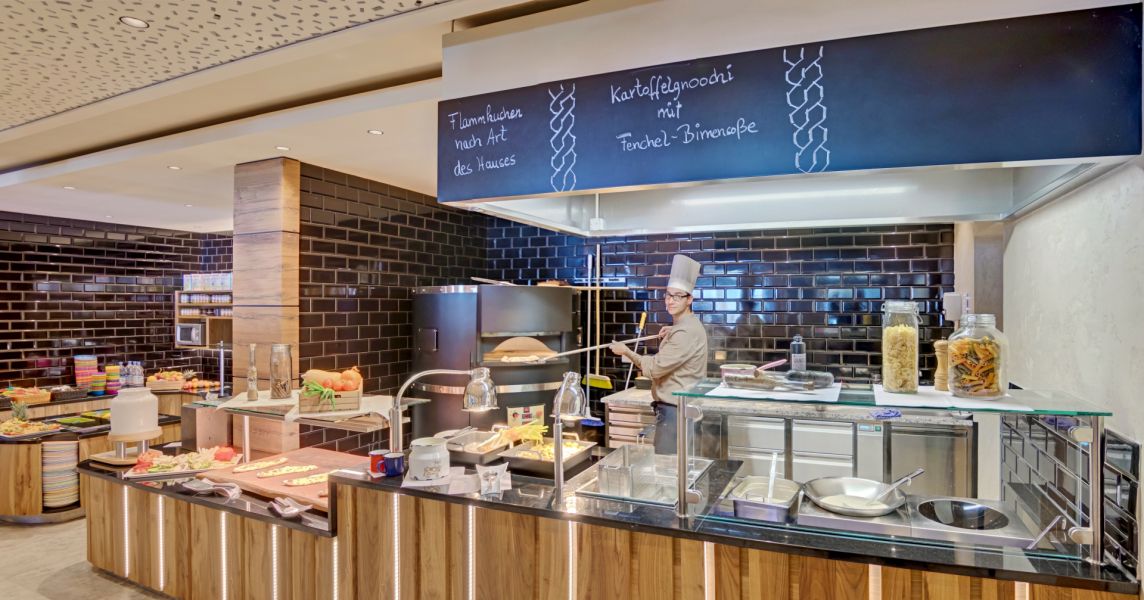 The world of buffets
Our wide range of evening themed buffets will introduce you to regional and international cuisines. At all of our buffets you will meet our dedicated kitchen staff, who will be happy to take time out to provide tips or exchange recipes. Our front cooking stations guarantee fresh products, with a significant dedication not only to high quality but also to incorporate regional products.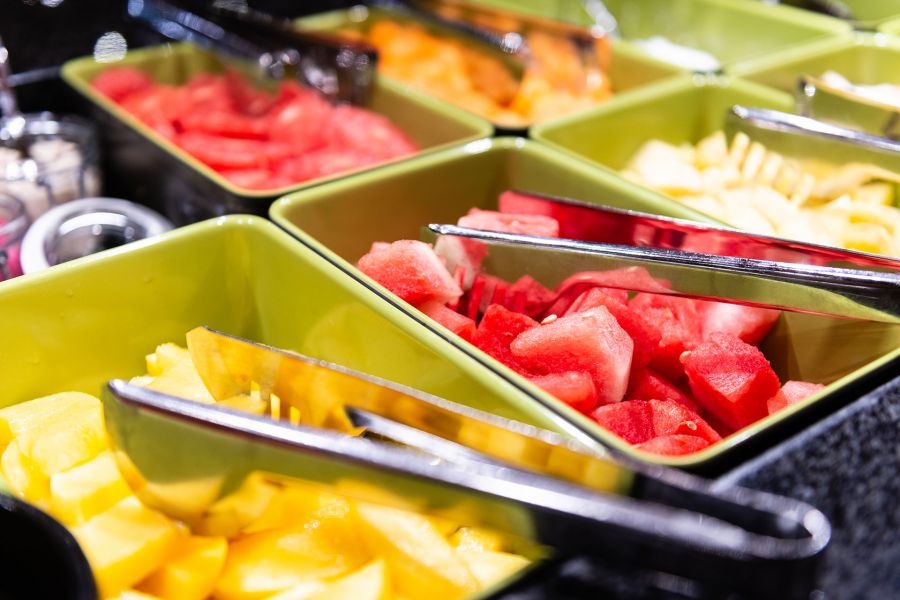 Consideration for allergies
Do you have any allergies or food intolerances? Are you vegetarian or vegan? Some of our team members have been specifically trained to ensure your visit to our restaurant runs smoothly regardless of your dietary needs. Please let us know your individual requirements before you arrive and we will be happy to talk through your options when we meet you face to face.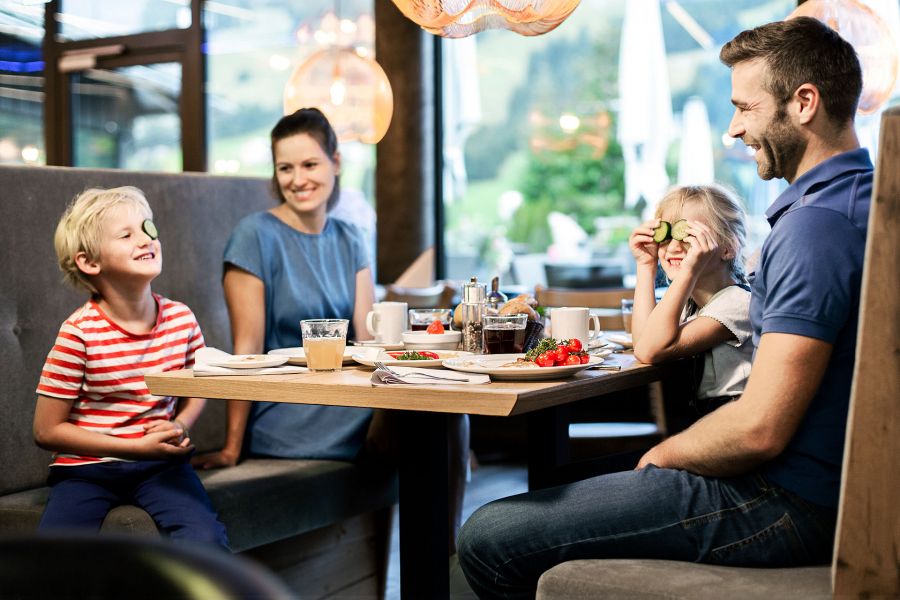 Lunch packages
Guests are also very welcome to take packed lunches for hiking trips or for their journey back home. Paper bags are available at our breakfast buffet for you to fill with your favourite items. Here with us, holidays with children are relaxing.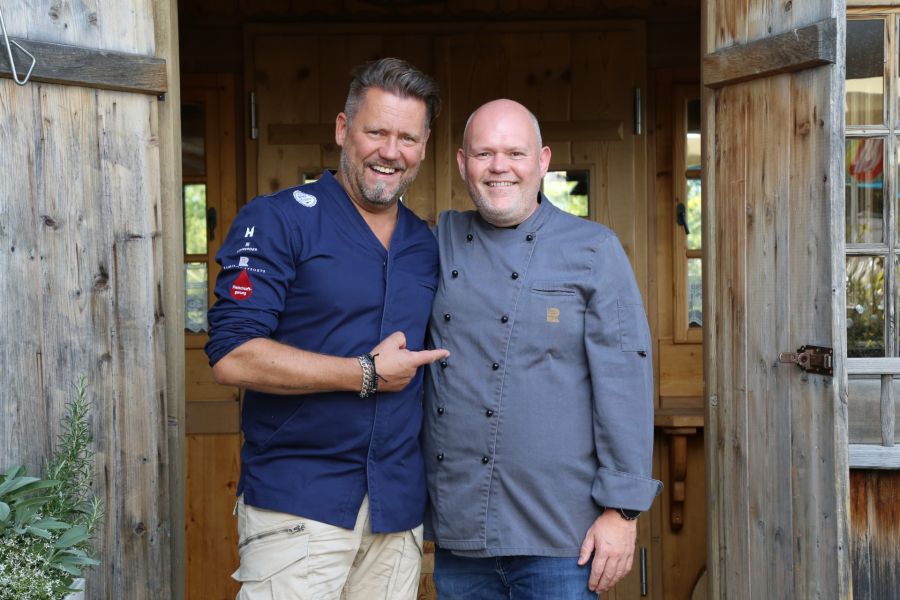 Collaboration with Mike Süsser
Discover our exclusive collaboration with Mike Süsser, the renowned television chef, host and culinary expert!
Mike Süsser keeps his eyes open for the Familux Resorts all the time and everywhere and ensures networking with international experts. With the help of joint food trend tours with our chefs in trendy gourmet metropolises and at trade fairs, we can identify culinary trends, plan new things and set further strong accents in the family hotel industry. Once a year there is a meet & greet for our guests at every Familux resort!