Holidays with children can be taken all year round, regardless of the weather – our Kinderhotel in Bavaria
Fun every day at our 4-star Kinderhotel in the Allgäu
The 'Murmel' play world with 2,000 m² of indoor playing areas is open all year round. The cinema and theatre, family bowling lane, gymnasium, go-kart track and soft play area can be used throughout the year. Our panoramic swimming and sauna facilities, includes both indoor and outdoor pools, giant tyre water slide, 'Splashing around the Farm' children's pool, giant whirlpool and saunas with relaxation areas are open daily and all year round.
Your day starts with morning dancing together with me, Murmel Marvin and later on, in the evening, you'll be swinging your hips with him, before our daily changing show at the theatre. After the Welcome Show, Mini Play Back Show, children's disco, magic show, the legendary 'Kinderhotel meets Alpine rock' and your theatre project, you'll be ready for a good night's sleep.
In the mornings, you can learn to swim with the best trained swimming instructors from Fred's Swim Academy or splash around. In the afternoons, you can learn magic or African rhythms at our drum workshop. 'Punch' and his friends will welcome you at the theatre during the week, and in winter, Isidor the ski school mascot will lead the captivating award ceremony.
Holidays at our Kinderhotel allows children's imaginations run wild to discover fascinating new worlds.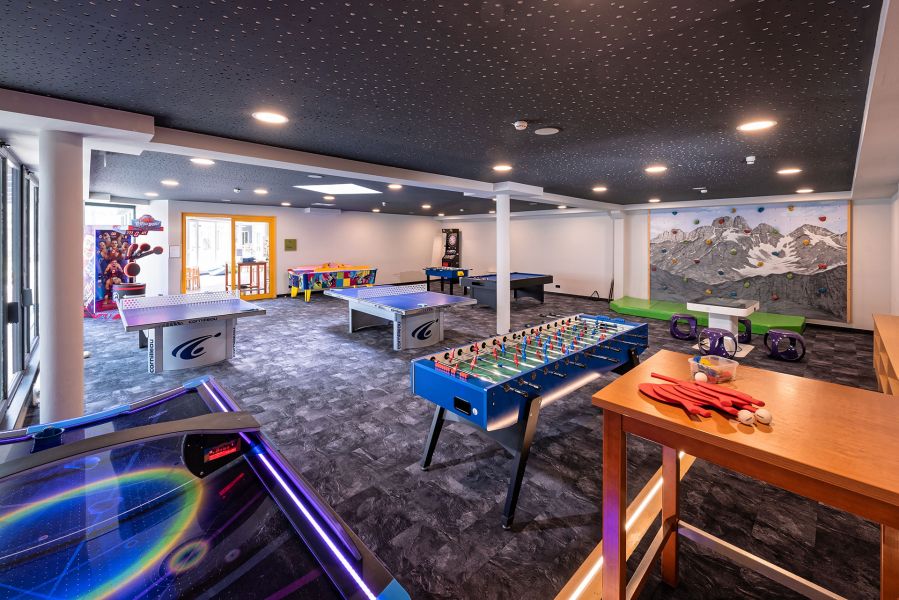 2,000 m² indoor play area
Younger guests will find plenty of space to climb and burn off energy in our soft play area that stretches over 2 floors and in our huge gymnasium. This provides space to run around and play games, or just to let off steam and make as much noise as possible.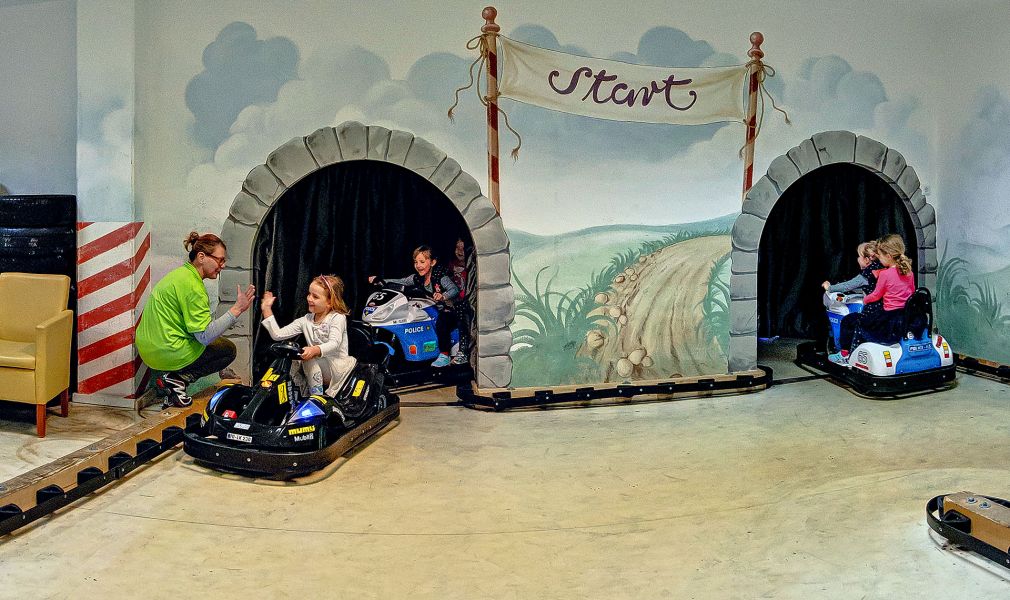 Go-kart track
Children can race around the go-kart track or send balls whizzing down the family bowling alley (child-friendly sizes, naturally).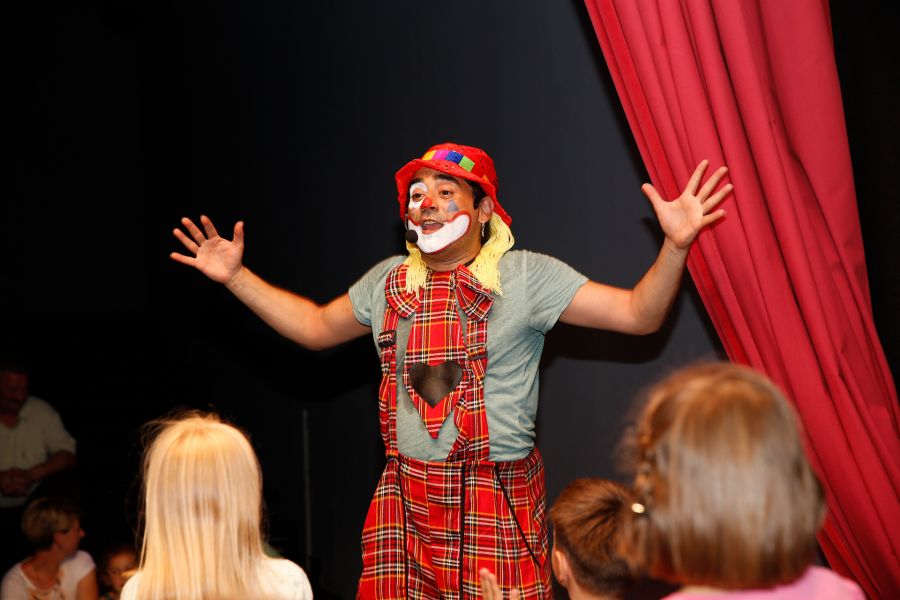 Cinema and theatre
In our cinema and theatre, we provide entertainment every evening with shows, discos, films and plays both for and with our guests.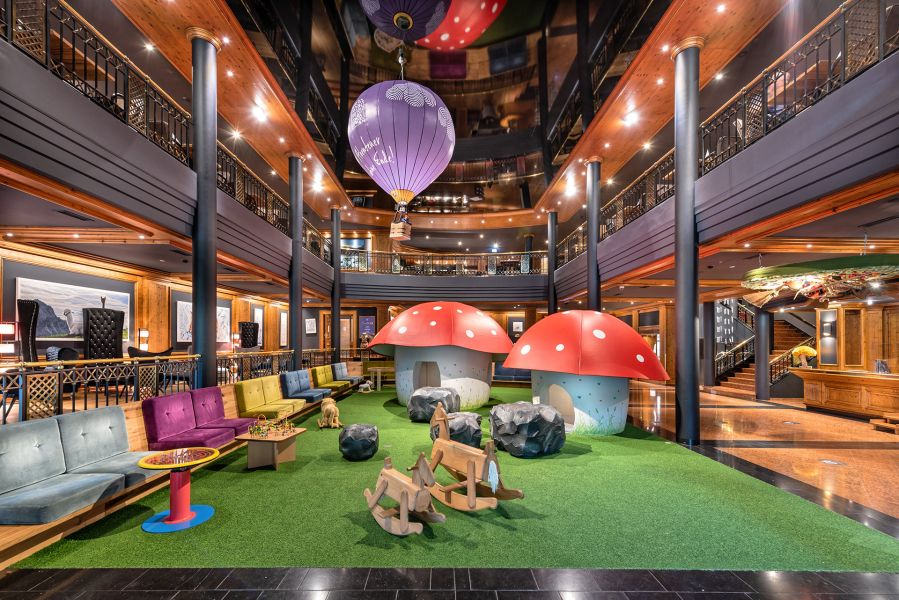 Games arena
The games arena in the two-storey lobby with its distinctive toadstools is extremely popular and our ride-on animals gallop with manes flying. Around every corner children and their parents are surprised by our play areas, e.g. a climbing wall in a tunnel, a chilled play corner in front of our Baby Club, and a play den in the restaurant area.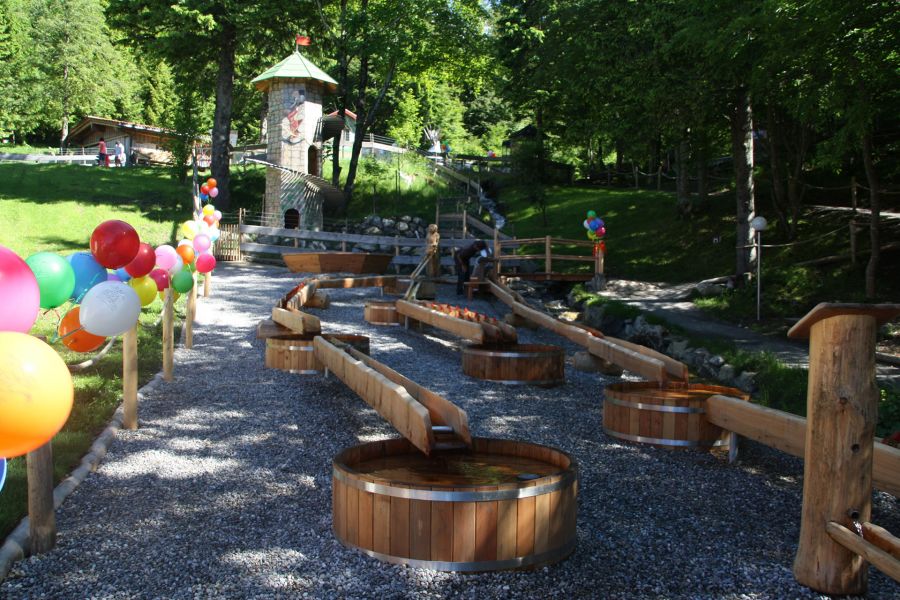 Hotel garden
Children can let off steam on our adventure ropes course next to the creative outdoor play area 'Murmel's Water World' or simply hang out in the hammock or on the swings. We toast stick-bread around the campfire at our wooded party area and you'll be given your war paint at the teepee next to the Totem Pole.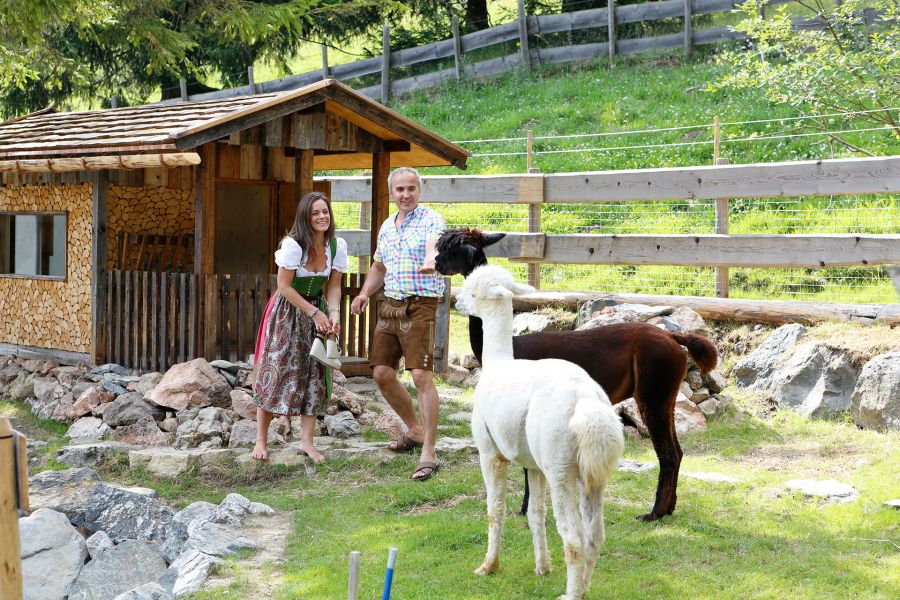 Children's zoo
Our four-legged friends are visited every day, at the rabbit villa and the stables of our alpacas, Puschkin and Picasso, Emil the donkey and our miniature ponies, Max and Moritz. Our family of goats made up of Bärli and Schwänli, and their children Prinz Poldi, Sissi and Lissi love to climb their Rapunzel goat tower. The evening stables visit with keeper Martin is our daily meeting point for all animal lovers and where you can get up close and personal with the animals.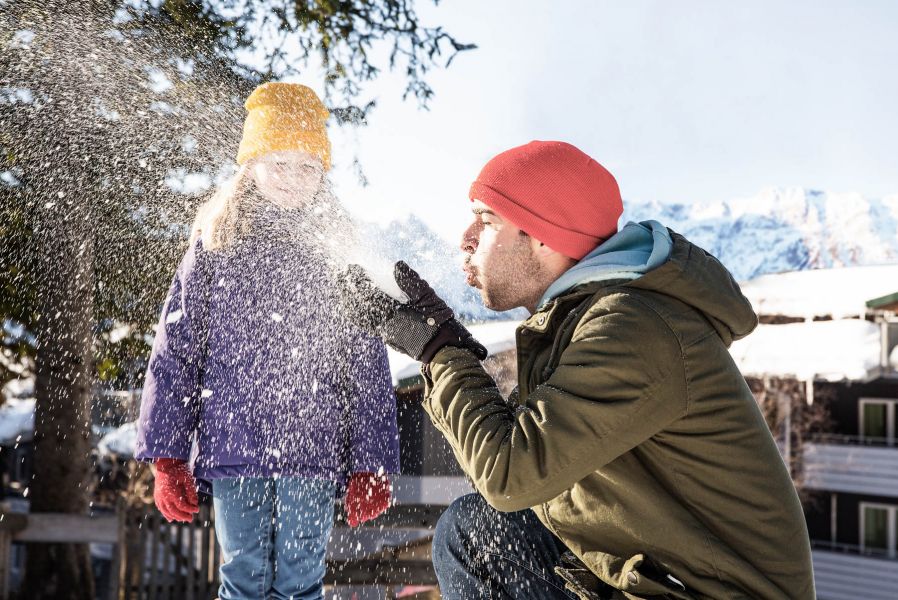 Children'swinter
There is even variety in winter! Those who aren't so keen on skiing can meet at the toboggan run right next to our winter enchanted forest. The toboggan-run is also illuminated in the evening.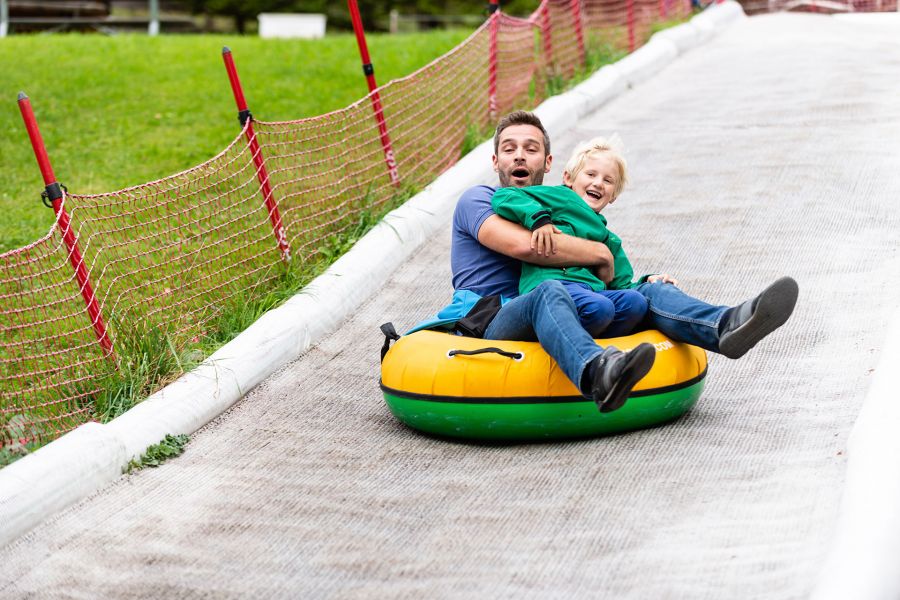 Children's summer
Get ready for a truly special experience! Come and be amazed at the new playground at our family hotel in Oberjoch!