Summer holiday with the children
Get ready for a truly special experience! It really makes my heart sing!
Come and be amazed at the new playground at our family hotel in Oberjoch!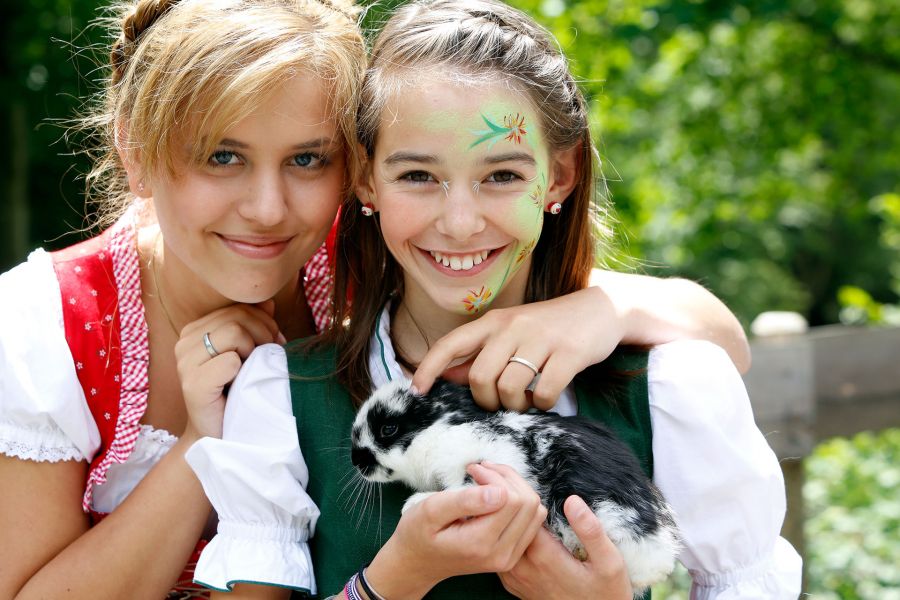 Children's zoo
Animal fans are sure to love our mini zoo. In the rabbit villa, Blacky, Puschel and Klopfer are all looking forward to making new friends. For the last few years, visitors to our mini zoo have also been welcomed by two alpacas, Picasso and Puschkin. Hailing from South America, they have both settled in very quickly!
Our miniature ponies, Max and Moritz, and Emil the donkey also feel very much at home. Our family of goats has increased in size during recent years! Schwänli and Bärli, the mountain goats, have both had babies. Prinz Poldi with Sissi and Lissi love climbing in the goat tower, providing ideal photo opportunities. As you can see, the animals simply love being here and in the evening at stable time, you can get up close and personal with them together with our keeper Martin.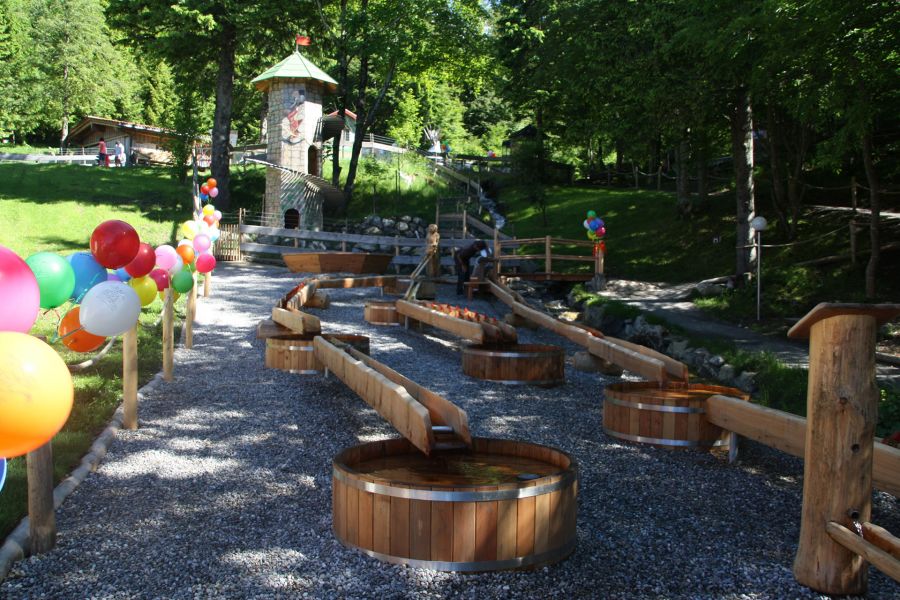 Murmel's Water World
'Murmel's Water World' opened at the beginning of our 2016 summer season. Here, children can splash around to their heart's content at creative play stations. The spacious water course made from natural wood adds an extra sparkle to the thrilling 5,000 m² outdoor play park for your family holiday in summer.
The playground, with its slide, swings and climbing frame, is a great place for children to run around with friends. And at the nearby wild stream, that also has a paddling pool, there is plenty of fun to be had for both young and old. Splashing in cold water is great for the circulation and blood flow, and you are sure to get a great night's sleep. This way, parents can enjoy this natural andhealth promoting footbath, while the children let off steam at the adjacent climbing forest. Here, they can swing from tree to tree like Tarzan or test their balance on the slackline.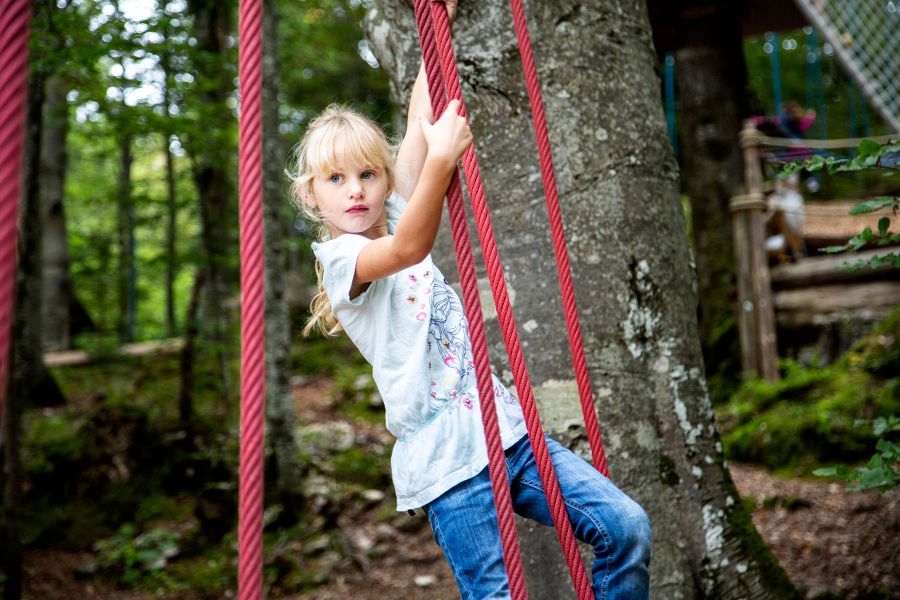 Adventure climbing course
There is no shortage of adventure and fun on the 15 exciting stations. It is also a good place for developing a sense of balance and positive social behaviour. See what other surprises are in store hidden in our forest! Our kids' coaches will take you on expeditions outdoors for your daily dose of fresh air. From the adventure climbing course you can move on to the barbecue and wooded party area with a campfire. Here, you can enjoy a barbecue as a family and sit around the campfire.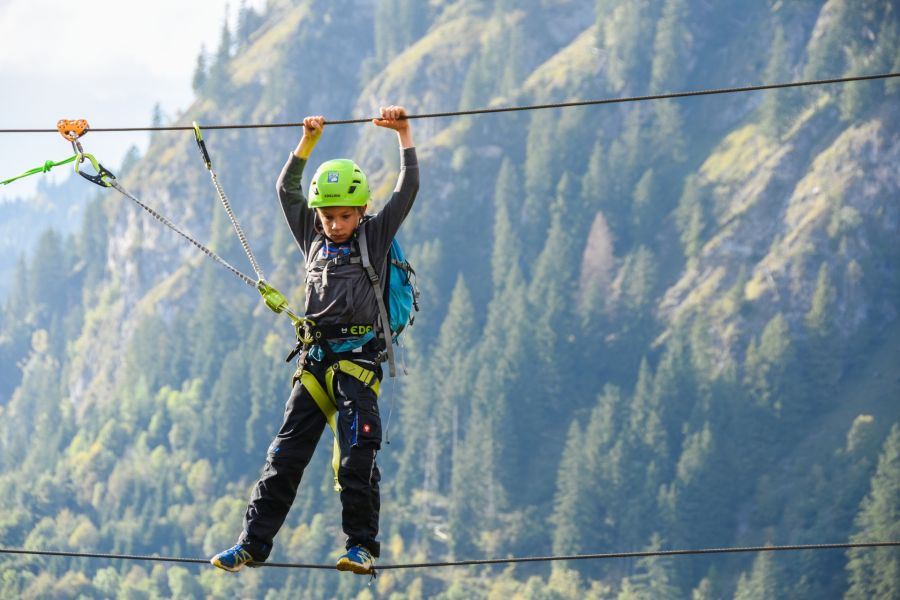 Teens-Program
From the end of May and throughout the summer and autumn, many exciting highlights for teens will start again. Here are some examples:
Adventurous climbing tours for teens
Children's animation with treasure hunt and campfire romance
Family outings featuring geocaching, Segway tours and archery
Outdoor adventures with wilderness hikes and husky tours
Action-packed activities such as summer tobogganing, bike fun parks and cable car slides