Switch off – Immerse yourself – Feel good
… at Allgäu Kinderhotel with swimming pool
Pool facilities: open daily from 07:00 to 22:00
Our spacious panoramic pool facilities – the facts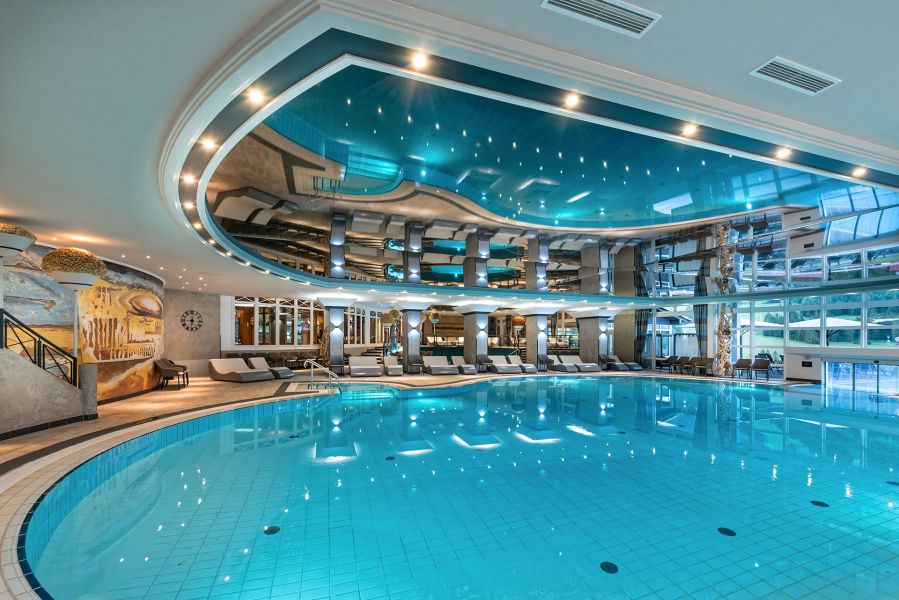 Indoor pool & Giant Whirlpool
Indoor pool: with glorious panoramic views
Size: 17m x 11m / depth: 1.30m / temperature: 30°C
Giant Whirlpool:
Size: 3m x 3m / temperature: 36°C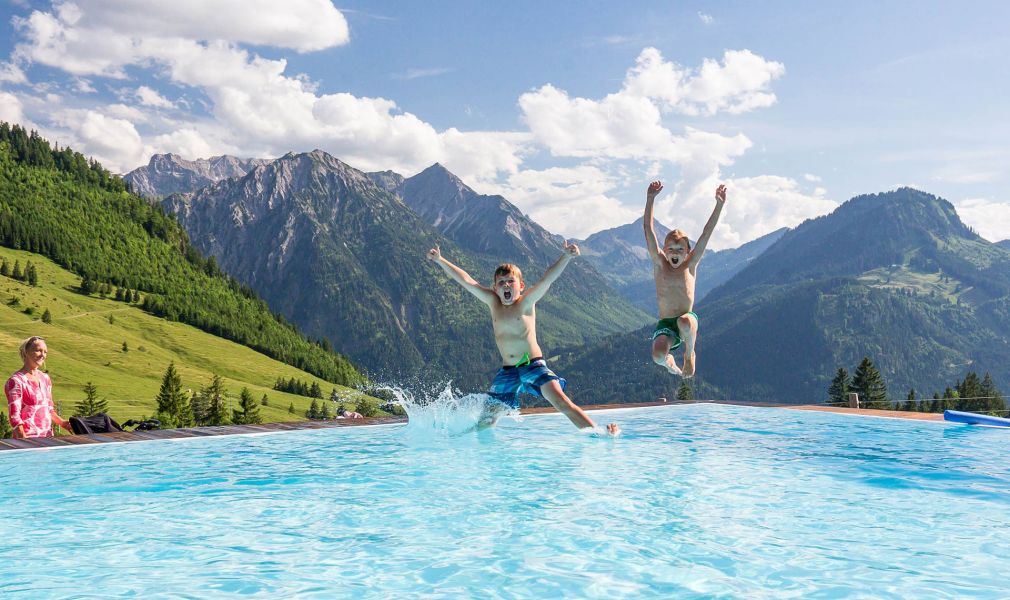 Infinity outdoor pool
heated all year round
Water temperature: 30°C / depth: 1.30m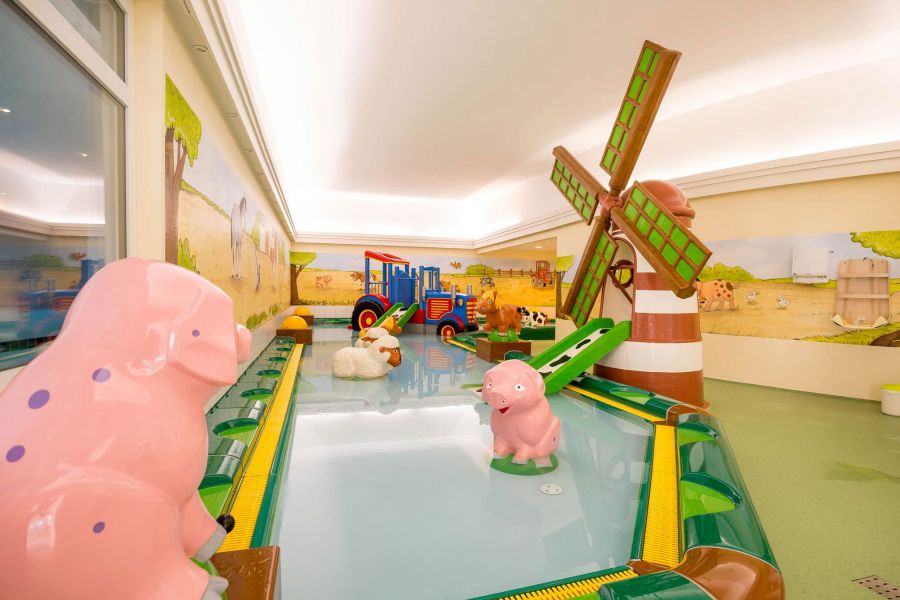 Indoor children's pool 'Splashing around the farm'
Even the youngest children can have fun in the water at our Kinderhotel.
Water temperature: 35°C / depth: 20cm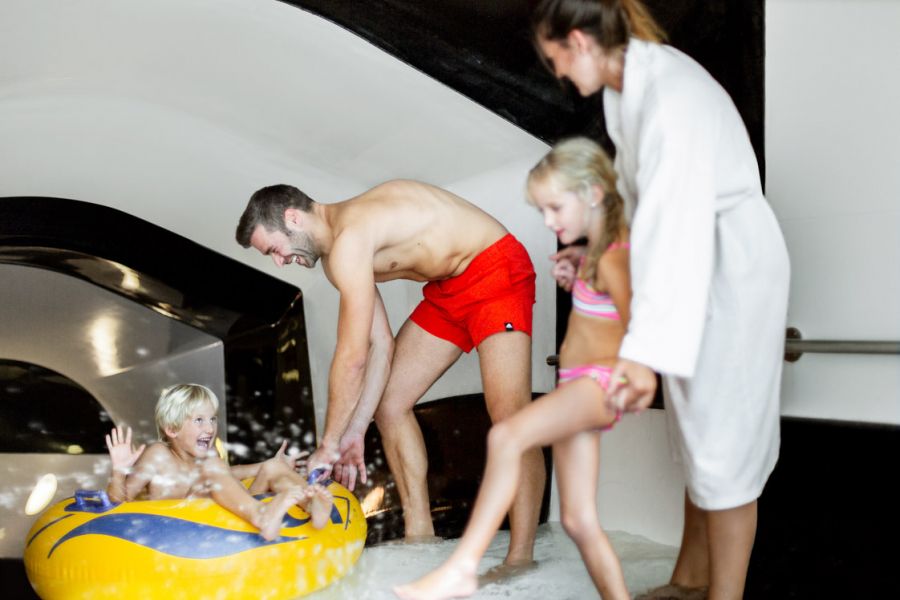 Tyre water slide over 128 metres long
What would a Kinderhotel with indoor pool be without a little action? That's right! It's all happening at Germany's longest hotel tyre water slide.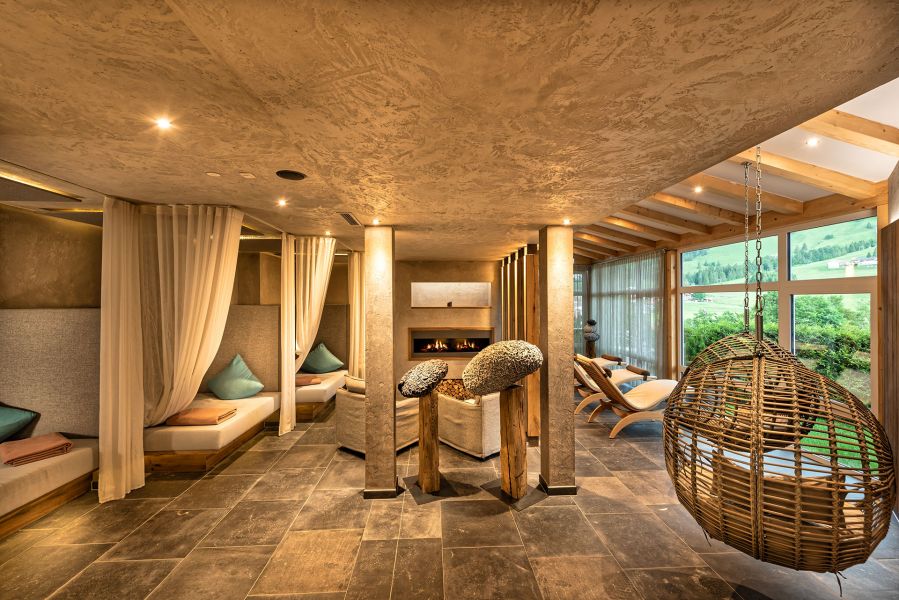 Relaxation areas with impressive views
Outside the areas where the Oberjoch Familux Resort is full of life, fun and action, there is an indoor quiet zone and an outdoor sunbathing area. Guests can relax and unwind in our spacious wellness haven and enjoy the mountain views. Loungers are provided.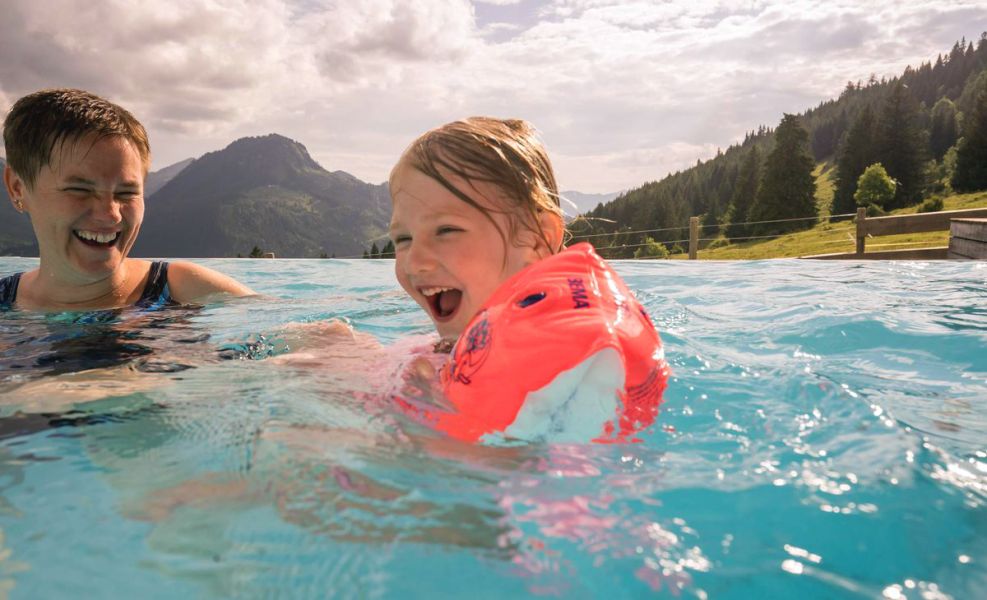 Swim nappies/ aids for children
Obviously, at a child-friendly hotel with a swimming pool, we have all the right equipment: Single-use swimming nappies and aids can be get at the childcare information point.