We presume you would rather not spend too much time in your room during your stay. Considering how many leisure activities are on offer at the Oberjoch Familux Resort, this is more than understandable. Though it is also a shame, given that our rooms are so comfortably and tastefully furnished. Our 92 family suites have been designed in a traditional Alpine style with great care and attention to detail. Our 2-room family units offer plenty of space and two bathrooms, allowing the whole family space to relax.
Take in the tranquillity and beautiful view of the Allgäu mountain landscape from your balcony or terrace, where you will feel on top of the world every day. Our 4-star family hotel boasts a secluded location on the outskirts of Oberjoch. Our snuggle-corners provide a perfect space to unwind, read a good book or just hang out.
In our 140 family rooms (including 92 new family suites), guests can relax to their heart's content. All rooms are equipped with flat-screen televisions and free SKY with sport and Disney channels, plus free wireless Internet access throughout the hotel. Our beds will ensure you get a great night's sleep – ready for whatever the next day in the Alps brings!
We look forward to meeting you and wish you a lot of fun on your family holiday in Bavaria.
Our All Inclusive specials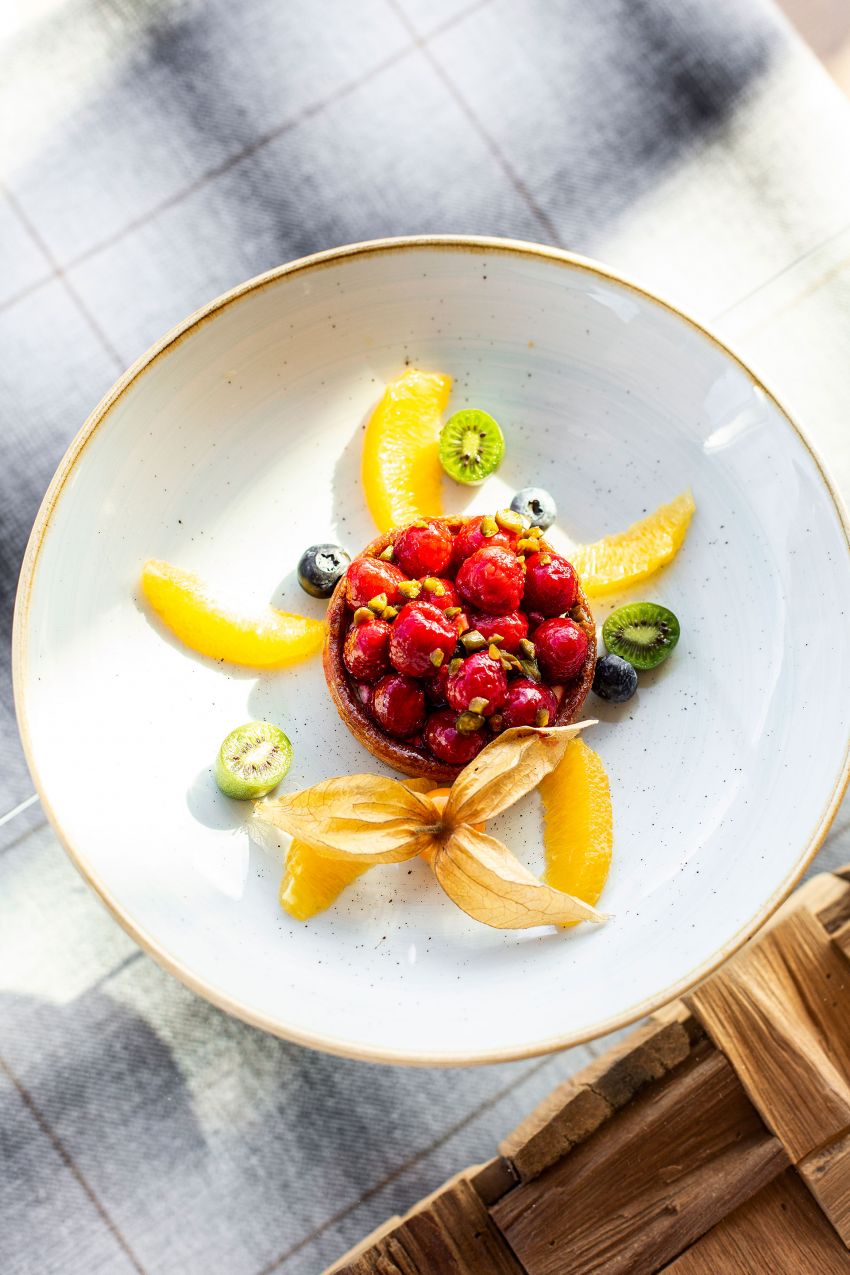 All Inclusive service
At the Oberjoch Familux Resort, our culinary highlights will amaze you all day long. Our All Inclusive service provides delicious buffets catering for guests of all ages.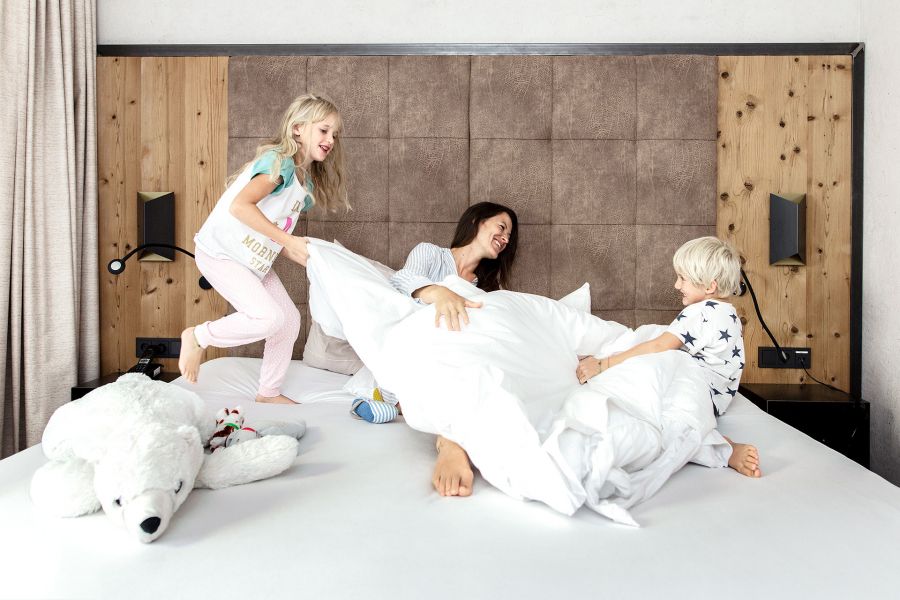 Pack lightly
We're more than happy to help you pack lightly. Many travel and practical needs can be loaned here at no extra charge such as a cot, a baby rocker, a buggy or reclining pram, a humidifier, a nappy pail and changing mat.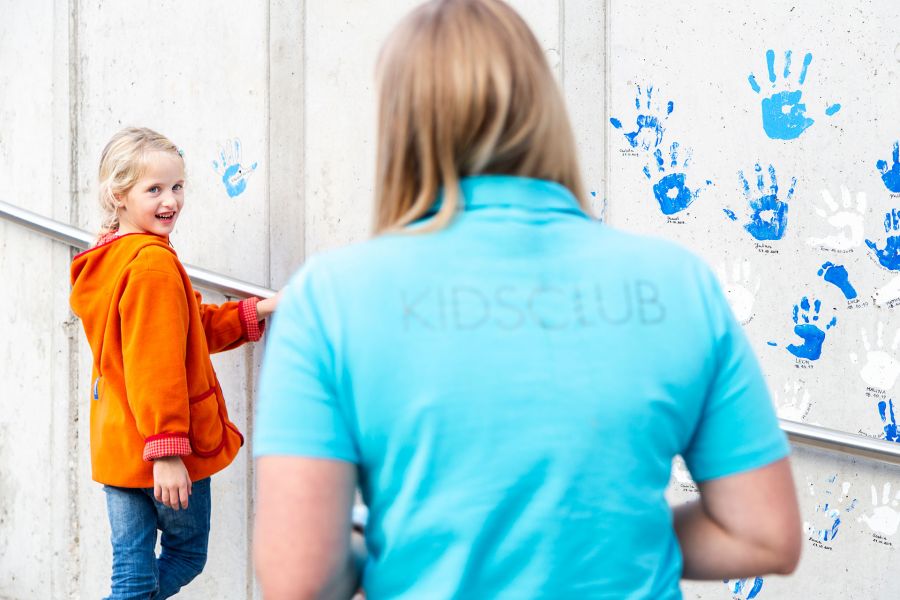 Professional baby and child care
Our motivated children's coaches are on hand to take good care of your children 7 days / 90 hours a week, daily from 8:30am to 9:30pm. Children are welcome to take part in our Stammtisch every day in the morning and evening. When the weather is nice we like to go outside to enjoy the fresh, healthy Oberjoch air.