How safe is your Oberjoch – Familux Resort holiday?
YOUR OBERJOCH HOLIDAY COMES WITH MANY EXTRA ADVANTAGES:
Our secluded location on the outskirts of Oberjoch, the highest village in Germany.
The vastness of our resort, both indoors and outdoors
The exclusive comforts for our hotel guests, there is no public traffic or masses around us
Many years of successful cooperation with the professionals at the German Hygiene Certificate (Deutschen Hygiene-Zertifikates) agency, the engineering office for water quality and many other quality assurance partner companies
We guarantee that you will be cared for by highly capable and motivated employees, all trained according to the current standards of operation. We will also ensure that all of our employees have been tested for COVID-19 before opening and are examined by our company doctor at regular intervals. All employees in the guest area will wear face masks and we, as a team, take the necessary measures precautions very seriously.
Specific measures for COVID-19 prevention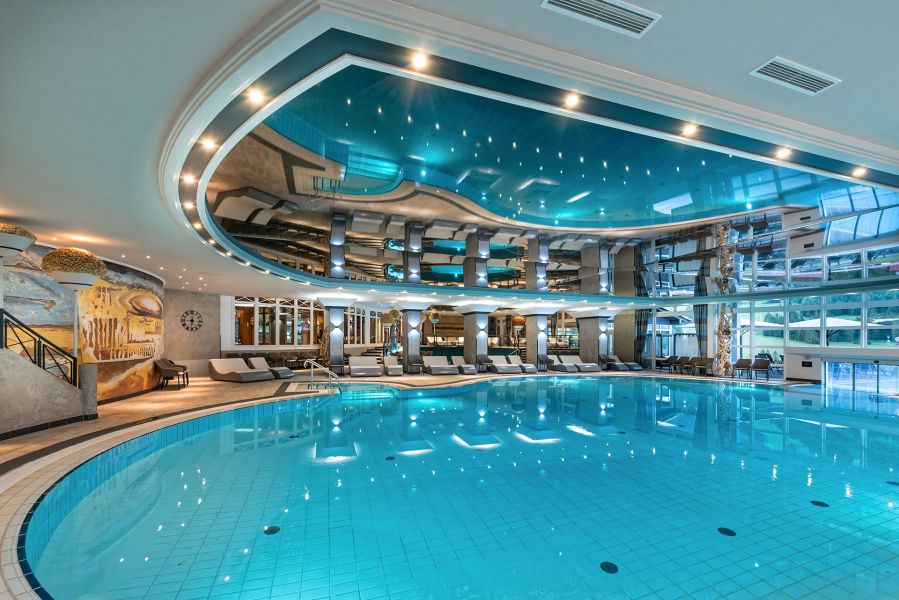 Swimming pool/ Sauna
We're allowed to open our water and sauna worlds! We wish you lots of fun in the indoor and outdoor pool, in the giant whirlpool, in the children's adventure pool, on Germany's longest hotel water slide, in the family sauna-textile area and in the adult sauna area. Have fun!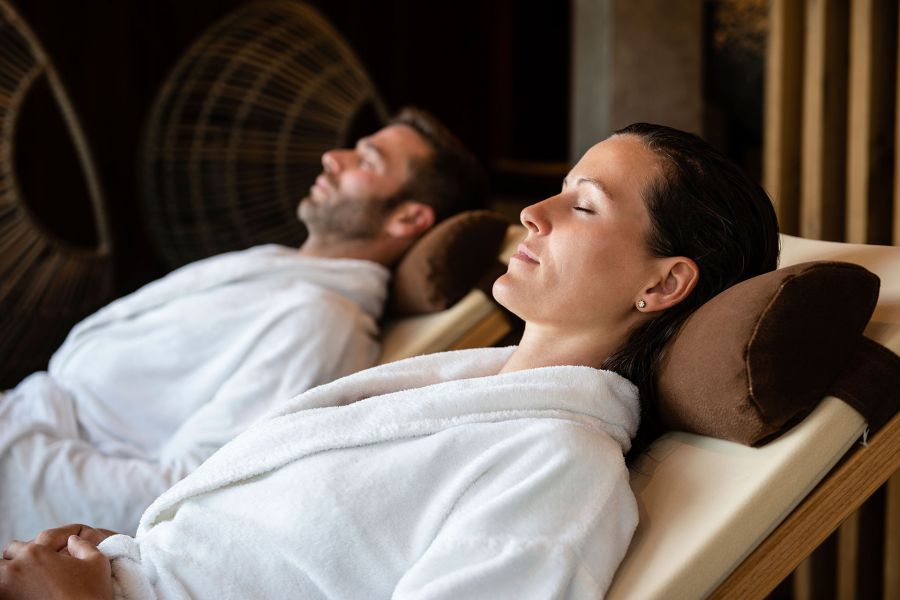 Cosmetics/ Massage
Individual treatments are permitted and you can therefore enjoy all treatments from our wellness brochure. Our spa team will be happy to advise you again, . Advance reservations are recommended (spa@oberjochresort.de and/or +49 8324 709 9601). The opening times of our wellness department are from 9.30 am to 6.30 pm every day. Come and enjoy relaxing treatments in the most tranquil, as well as thoroughly disinfected, treatment rooms.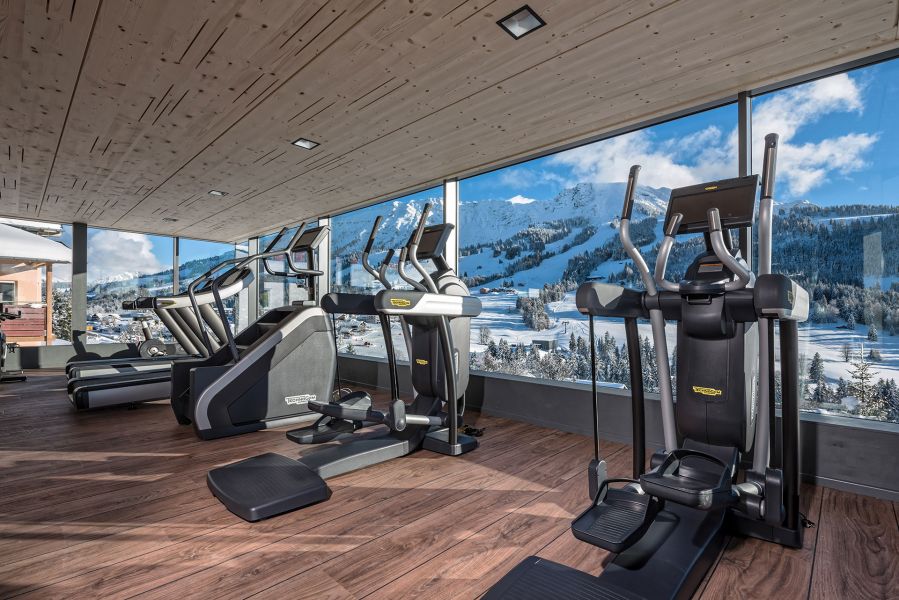 Fitness
Our unique panoramic fitness studio is also open for you. The fitness team offers a wide variety of in- and outdoor classes. Sports excursions for adults such as hikes, mountain tours, jogging and Nordic walking will ensure variety for our fitness fans.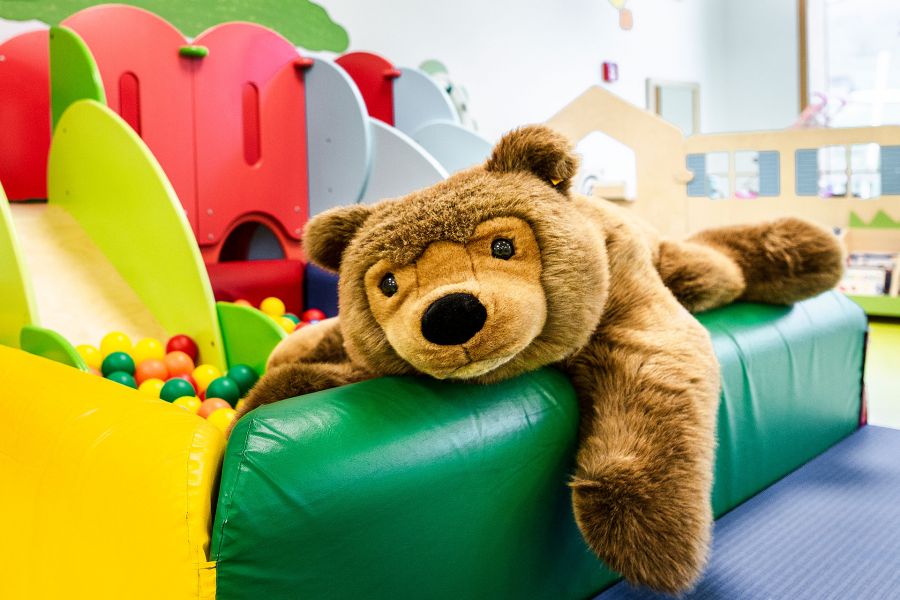 Cleaning/ disinfection of public areas
We have more than 40 dedicated staff working around the clock to make sure that your hygienic safety is secured. Extra strict hygiene standards are not new to us – for many years we have been tested and certified by the German Hygiene Certificate (Deutschen Hygiene-Zertifikates) agency, an agency that also looks after clinics such as the Charité, according to the strictest guidelines. The DHZ professionals advise us all year round and have created a tailor-made cleaning concept for us. You are indeed in professional hands when staying with us.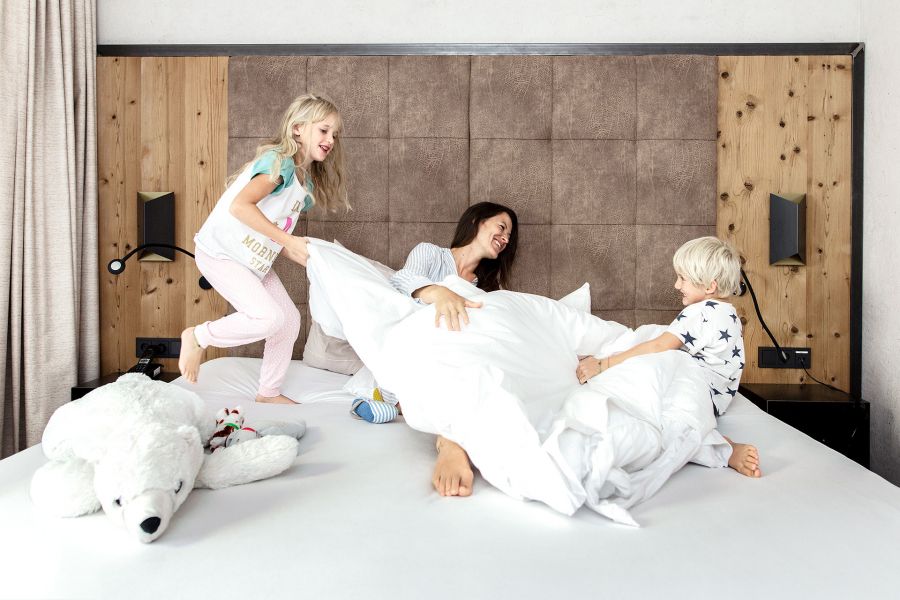 Cleaning/ disinfecting your rooms and suites
In order to limit contact with non-family members, particularly from entering your room during your stay, there is no automatic daily cleaning of your room. You can decide! You don't want housekeeping as standard during your stay? You can easily get fresh towels and coffee capsules at the reception.
If you do want room cleaning, then please hang the green sign on the door-handle of the room by 10.30 am. We will clean the room daily until 1 pm, of course free of charge.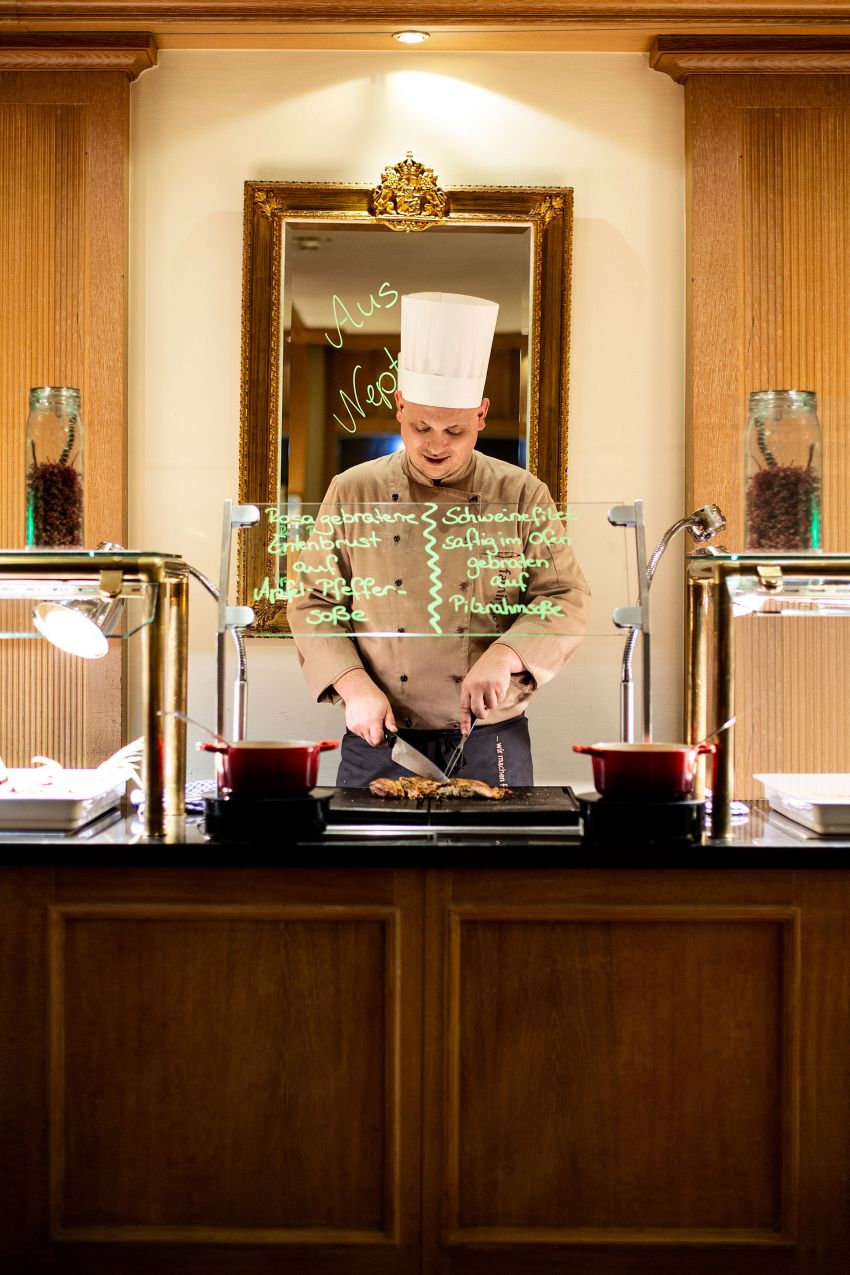 The buffet
Our buffet is available with the usual high quality and tasty products. There are no self-serving bowls or dishes, instead all dishes are prepared by our team on individual plates and given to you directly. According to the new government regulations, no children are allowed in the buffet area. Children will be served directly at your family's table.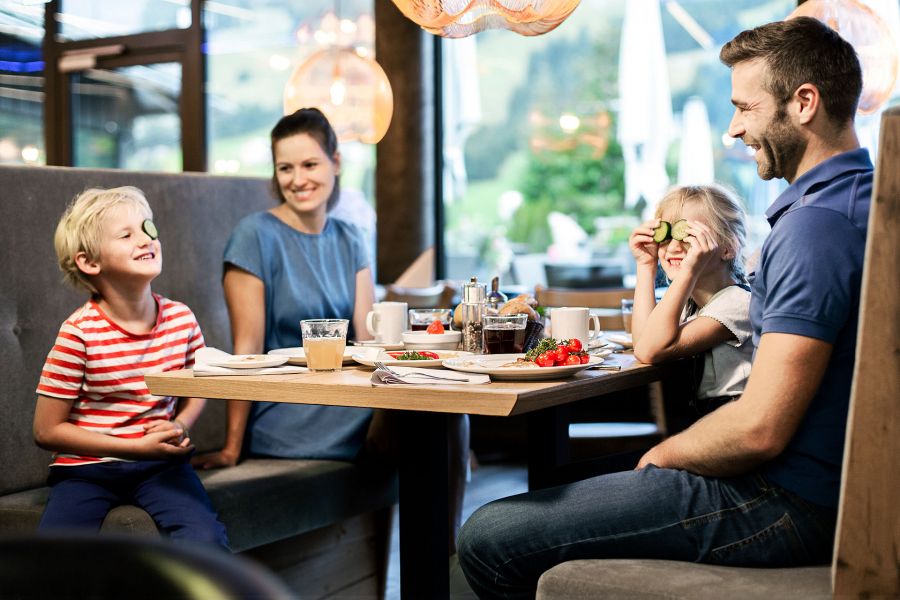 Table reservations
The spaciousness of our lovely restaurant enables us to reserve you a fixed table for the duration of your stay, to use at every meal. The required distance is easily maintained.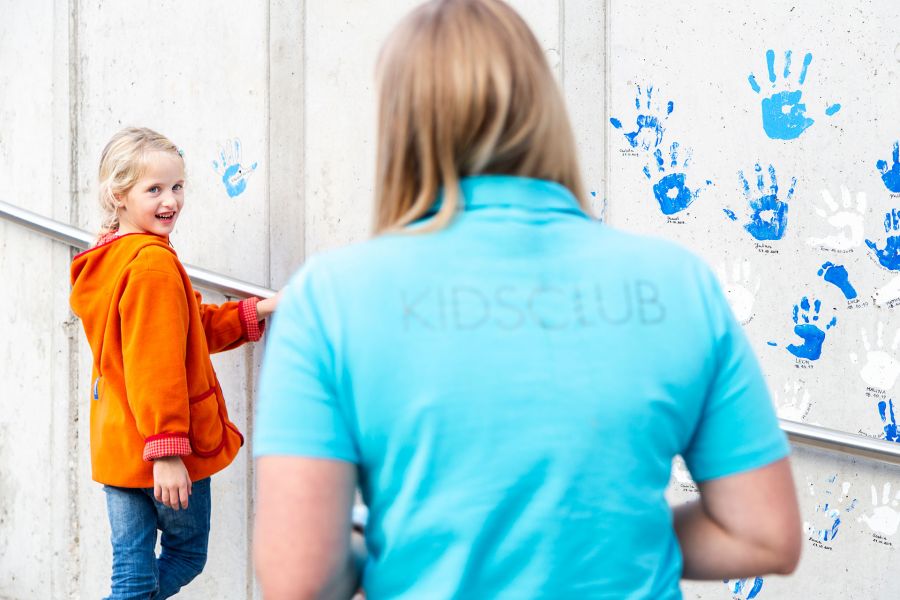 Kids Club from 0 to 15 years
Our age-appropriate clubs are open daily from 8.30 am to 9.30 pm. The clubs and play equipment are of course regularly disinfected throughout the day, and the info points are staffed at all times.
We offer a wide range of entertaining daily programs ranging from arts & crafts, hiking tours to fun family excursions, for example to the nearby Ponyhof stables, for you to explore on your family holiday. Our extensive outdoor area includes a jungle-gym forest, water play park, forest fairground, petting zoo, trampolines and bouncy castle, as well as the mini-club and adventure club ensure endless fun for your family. Our supervisors are of course available for games and crafts instructions, as well as any questions you may have.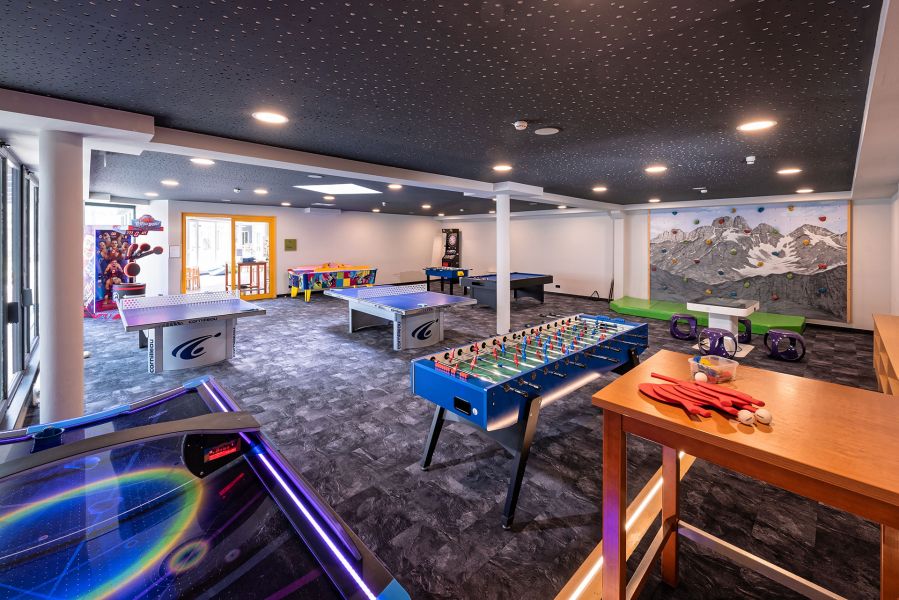 Teens activities
In our brand new Teen-club we offer interactive games and activities. The club is open to our teens all day long.
THEATRE / CINEMA
The cinema showings and theatre performances may take place. Look forward to a varied program for children and the whole family. From fun to rocking…. There is sure to be something for everyone!