Kinderhotel + ski resort in the Allgäu Alps = a skiing holiday for the whole family
Skiing fun with an added seal of approval: The German Ski Association has named the Oberjoch ski area the best family ski area in the Alps. In its 'Ski & Sportmagazin', the DSV rated our slope and leisure activities as excellent. The winter paradise of Germany's highest ski and mountain village offers guests around 33 km of prepared slopes, a Schneekinderland children's area covering 20,000 m², approximately 100 km of cross-country skiing trails and, on Imberger Horn, three toboggan runs. All with short travel distances and the certainty of snow.
Following extensive building work, the Oberjoch ski area has achieved a totally new level of quality! Having invested around EUR 24 million in technology and snow production, such as chairlifts with heated seats, an adjustable chairlift for children, and lots more, visitors are guaranteed a skiing experience like no other! Our dedication to ensure our guests enjoy the best possible holiday means that we have also invested in the ski area and its facilities! Not only will our guests have access to top-notch ski facilities, but our guests also enjoys an additional advantage:
Your whole family will receive a ski pass for the Oberjoch and Unterjoch ski areas, to be used during your stay at our Kinderhotel. This free ski pass represents a considerable saving, for example saving a family of four up to EUR 100 per day!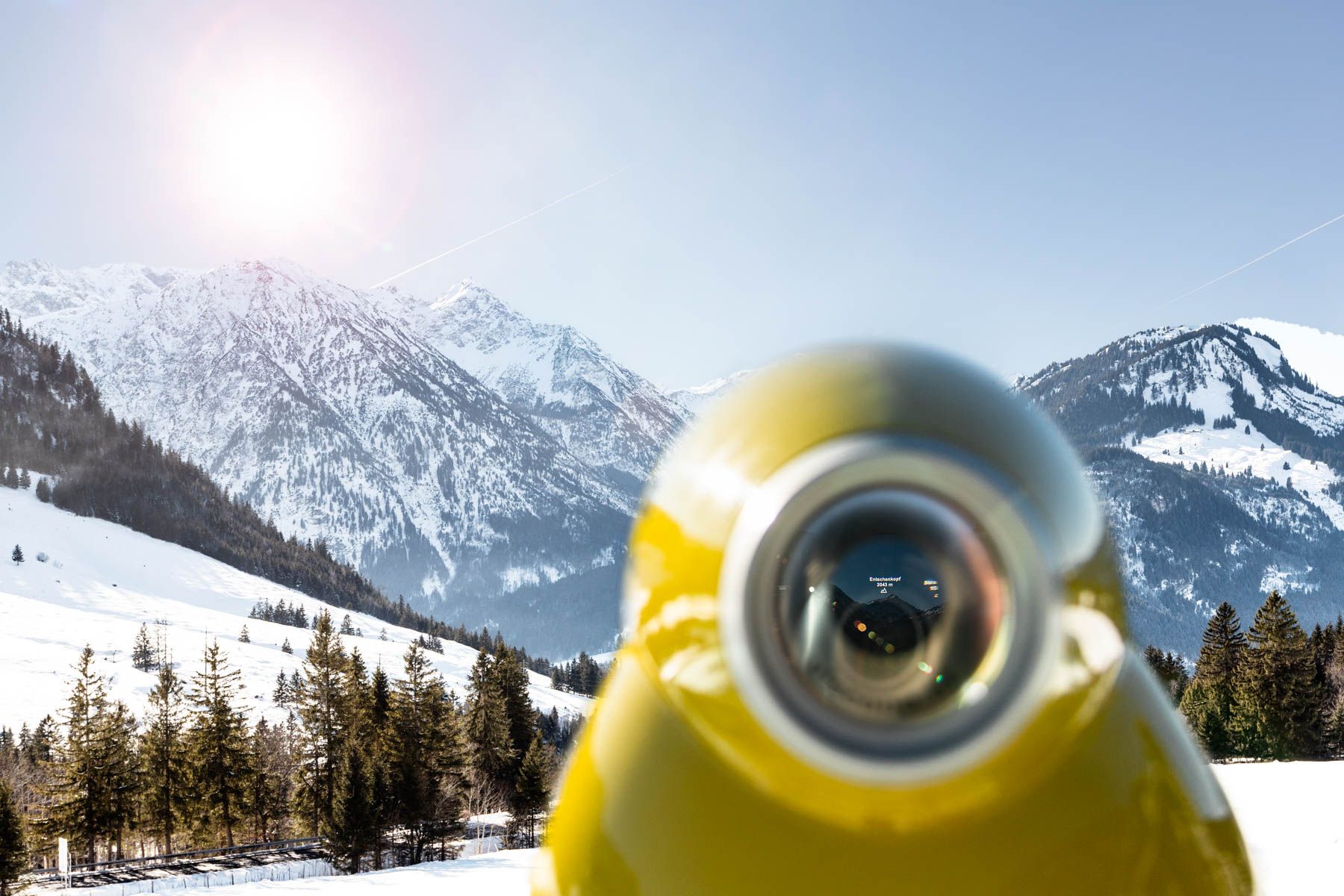 Ski school for children – directly at our family hotel in Bavaria
The Ostrachtal ski school, directly at the hotel, offers a simple service and is open daily from 8:30am to 5:30pm. Here, you can seek professional advice, borrow skiing equipment, and register to courses directly with the hotel.
The staff looks forward to meeting you and will be on hand to provide you and your family with expert advice. Telephone number from mid-December: +49 8324 709 8605.
Even the youngest children can learn to ski with us. What's more, our beginner's lessons in small groups here at the hotel with our carousel and magic carpet don't just inspire children. Parents are also very proud of their little skiers.
We cater for children aged 2-3.9 years, every day from 9:30am to 11:00am, and from 11:00am to 12:30pm.
Beginner's lessons cost €40.00 per lesson (1.5 hours)
Your ideal family hotel for skiing holidays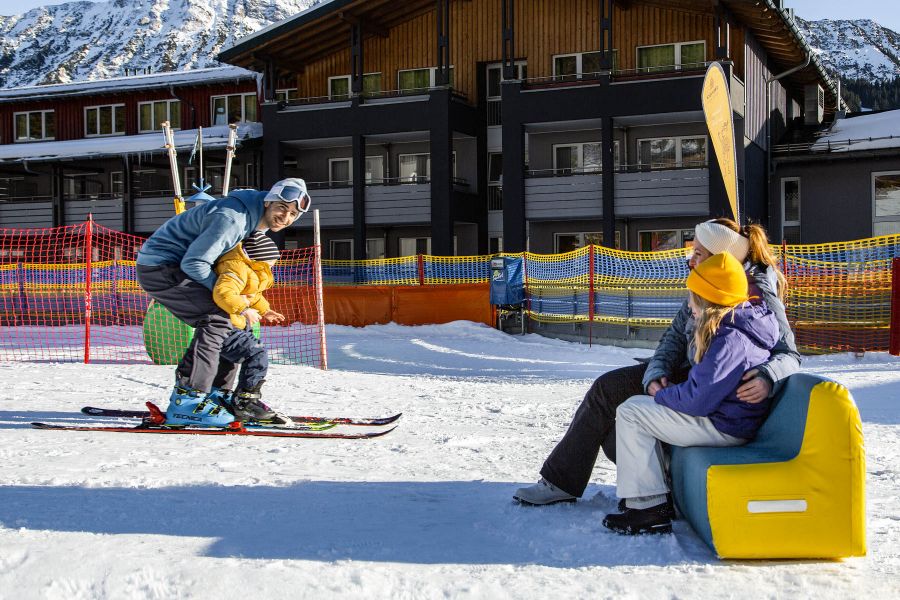 Ski lessons
In the ski school we rely on our long-term partner, the ski school Ostrachtal. The ski school registration is possible daily from 8:30 am to 6:00 pm in the in-house shop, the professionals will be happy to advise you.
Once a week, usually on Wednesday, things get especially exciting! That's when the little racers demonstrate their skills on the slopes and show their biggest smiles at the medal ceremony!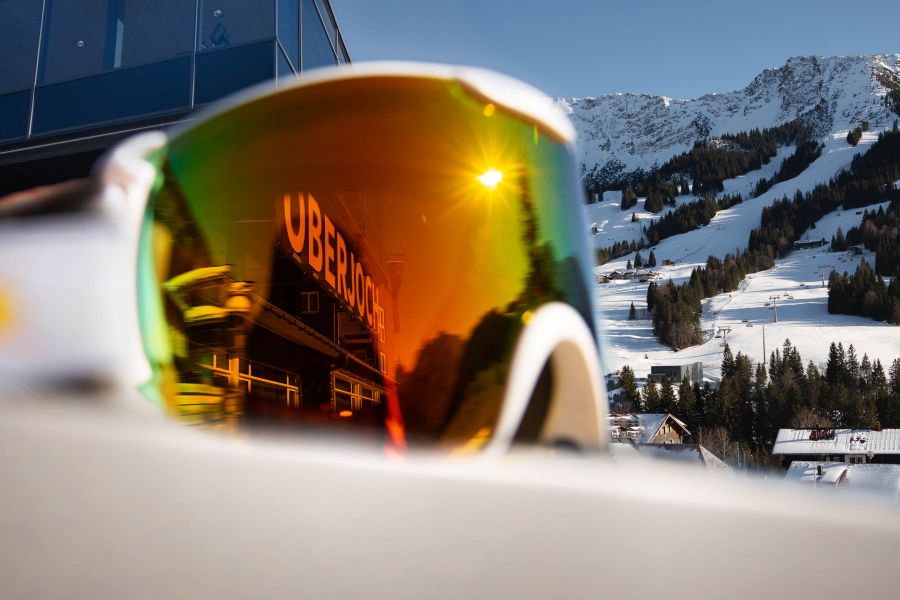 Ski rental
The shop is open daily from 08.30 AM until 05.20 PM for ski school registration – ski rental – consulting and information.
All guests of the Oberjoch Familux Resort receive the Bad Hindelang PLUS Card, which not only includes a free ski pass but also offers free parking at all car parks.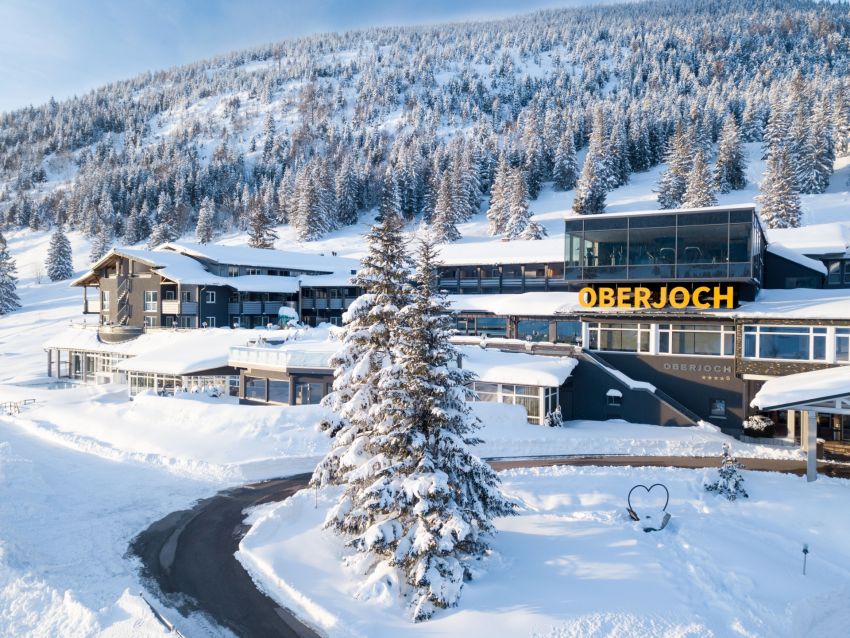 Shuttlebus to and from the ski area
The ski area is easy to reach on foot. (Virtually) all guests use our 40-seater shuttle bus which takes them to the Iseler valley station, operating from 9:00am to 4:00pm. According to the timetable, it runs at 23 different departure times, and on request. For four departure times in the morning and four in the afternoon, the bus is also supervised by our staff, to give parents a rest and transport children safely from the ski area to the hotel.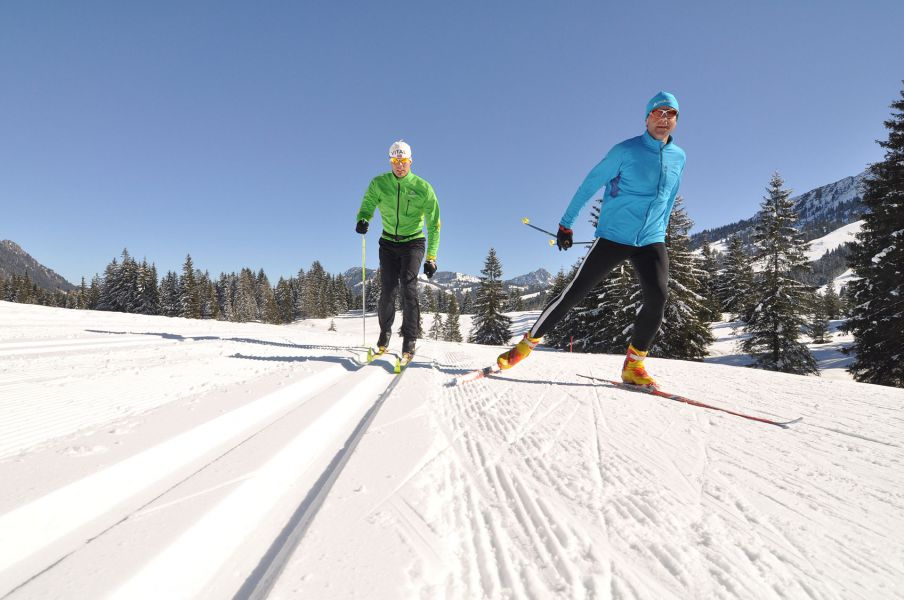 Cross-country skiing
The cross-country skiing offer and the trail conditions are excellent at 1,200 meters. On 90 kilometers of cross-country ski trails, either in the classic version or with sporty skating, Bad Hindelang offers every runner a challenge. From the short level route to the kilometer-long route with lots of uphill and downhill gradients, you glide along the fantastically beautiful cross-country ski trails.